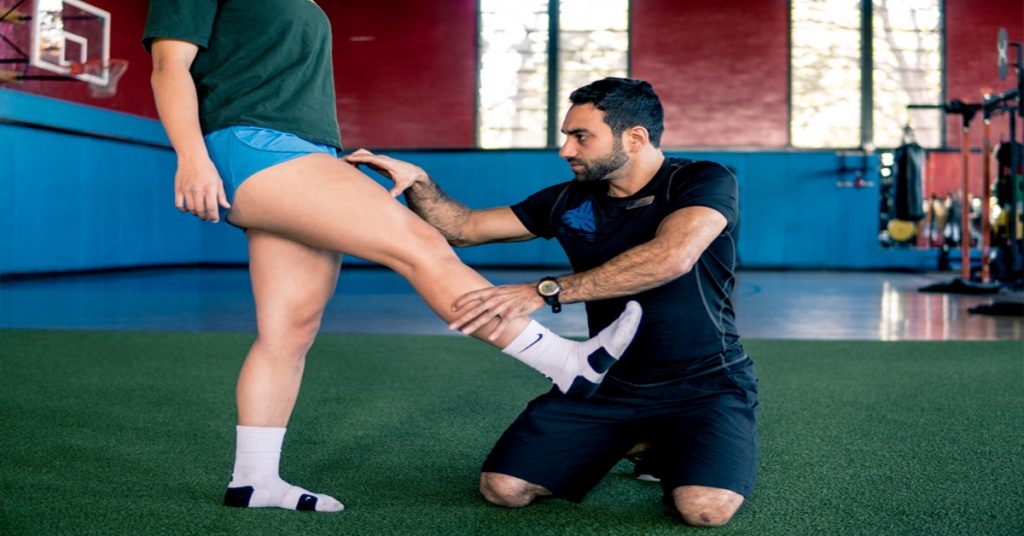 Rehab / Pain Relief
3 in 1 Elite Rehab and Pain Relief is a highly effective and remarkably intelligent method to heal and reduce pain immediately. Whether you have random pain, nagging aches, been recovering from an acute injury, or have been in pain for years, 3 in 1 has you covered. Most clients have seen recovery time cut in half or even less!
Results happen fast due to our 3 Systems | 1 Athlete approach combining aspects of manual therapy with applied neuroscience. Traditional rehab methods have a one-size-fits-all protocol. 3 in 1 provides a completely individualized treatment by thoroughly reviewing your health history and identifying other components that may be affecting pain signaling. These methods pinpoint the root cause of the injury.
While rest and rehab are important, there is little focus on active healing or correcting flaws in movement. 3 in 1 Elite actively heals damaged tissues while intricately working around the injured or damaged area. Clients and athletes have often reported substantial improvement within the first session!
3 in 1 Elite provides customized therapies in two different ways: in-person or online. These programs have been highly successful with all populations.
Rehab / Pain Relief
In-Person Relief
✅ Is personalized and driven to get you out of pain fast!
✅ Includes a Performance Assessment: a quick in-depth movement and neuro analysis. This allows us to unlock your full potential
✅ Entails individually-tailored programs based on assessments and goals
✅ Has attentive coaches who are detail-oriented
✅ Equipped with high-quality workouts and exercises
✅ Permitted access to a state-of-the-art facility
Online
3 in 1 Online is merely the same approach as In-Person Relief.
✅ Includes the above excluding facility access
✅ Train out of the comfort of your home and/or desired location via Zoom or Facetime