3 in 1 Elite App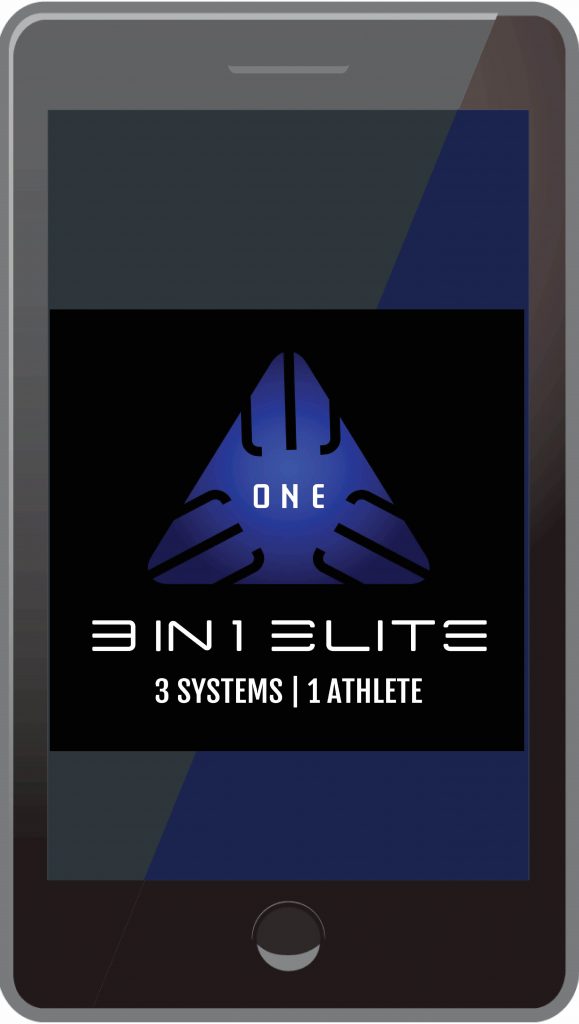 FOR THE FIRST TIME EVER…
3 in 1 Elite is rolling out a one-of-a-kind app that delivers traditional fitness with applied neuroscience. It doesn't matter your age, your level of fitness, whether you're a pro or a beginner, this app is accessible to anyone and we are here to guide you. This app will include:
✅ Proven methods that drive GUARANTEED results with assessments to prove it!
✅ If you're not assessing you're guessing. You'll be able to upload measurements, progress photos, etc.
✅ Coaching that focuses on QUALITY not quantity
✅ Variety in movements that keep you injury-free
✅ Demo videos
✅ Full equipment, no equipment—you choose what you have access to 
✅ New exercises you've NEVER done or seen before
✅ Weekly programs that constantly progress you forward 
✅ Workout Log
✅ Nearly $100,000 worth of education I've personally invested in, including thousands of hours spent reviewing daunting research
✅ Support for any questions you may have
✅ And more!
Achieve the healthy, high-performing life you've always wanted.
MEET YOUR COACH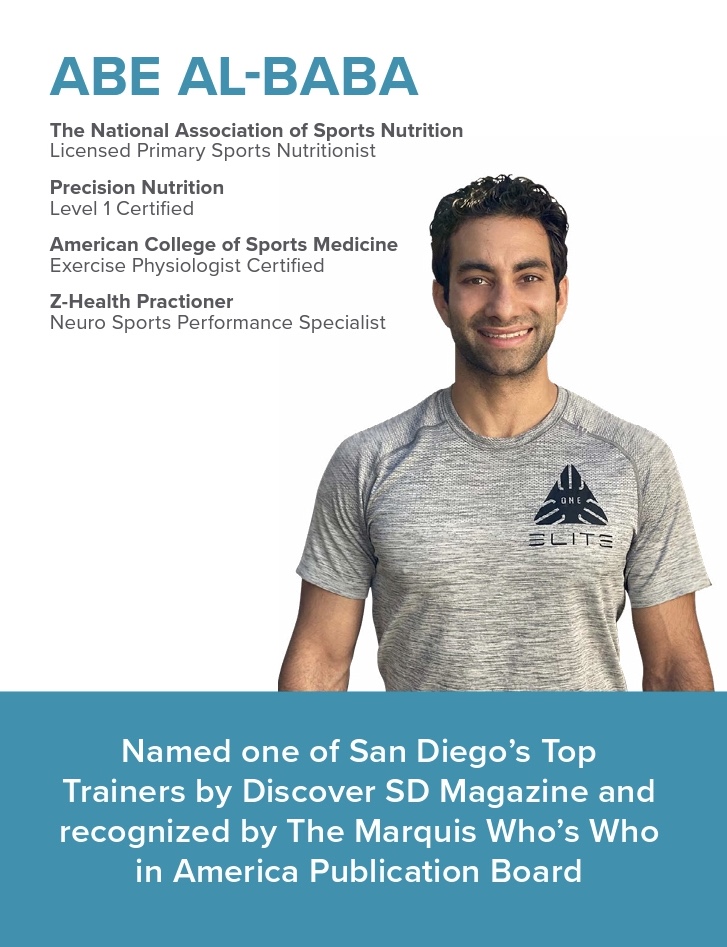 I'm Abe-Al-Baba, founder of 3 in 1 Elite, and one of San Diego's most reputable Personal Trainers and Neurological Performance Specialists. I have been working with athletes of all varieties for over a decade now—and what I've observed over the years is that any athlete, whether an Olympian or a weekend warrior, can reach their highest level of well-being from my extensive research and experience. I have concluded that the most effective and quickest way to operate at your highest level possible is to consistently focus on quality exercise with specific nutrition.
This app is my solution for clients who have been unsuccessful in their search for ways to improve themselves.
It is my personal life mission to support as many people as I can in performing better and living happier and healthier lives. With my help, you can achieve all that and more!