COVID-19: THE FACTS, WHY IT'S SO CONFUSING, AND HOW YOU CAN KEEP YOUR IMMUNE SYSTEM STRONG!
Share This
---
"The best remedy for fear is to gain knowledge."
― Debasish Mridha
"People will always fear what they don't understand"
― X-Men
COVID-19 has been wreaking havoc across the globe. The information regarding this virus has been a bit confusing, and I wanted to share the most up-to-date research with you. I will do my best to keep this blog updated so you more easily make your own sound choices and decisions for your family and loved ones.
*The information in this article is made available with the understanding that I am not providing medical, psychological, or nutritional counseling services. This is for educational and informational purposes only. It is not intended as medical advice that diagnoses, treats, cures, or prevents any disease, illness, disorder, or virus. I expressly disclaim all liability with respect to actions taken or not taken based on any or all of the information or other contents of this site. This is solely the opinion of me, the author, based on research, experiences with the human body, and field observations.
SOME HIGHLIGHTS:
WHO IS AT HIGH- AND LOW-RISK? HOW DO THEY COMPARE TO THE FLU? 
UPDATE: ACTUAL CASE COUNT COULD BE 6–24X HIGHER
THEY CAN'T BE SPREADERS IF THEY HAVE ALREADY RECOVERED FROM IT 
TOUCHING SURFACES AREN'T AS INFECTIOUS AS WE THOUGHT
WHAT YOU ARE USING TO DISINFECT MIGHT BE MORE HARMFUL
IT DOES NOT TRANSMIT AS EASILY THROUGH THE AIR, AND STAYING INSIDE POSES A HIGHER RISK DUE TO BEING IN A CONFINED SPACE
WEARING MASKS ARE HELPFUL, ESPECIALLY IN CLOSE DISTANCES
UPDATE: CLOTH VS. SURGICAL MASK 
FIELD HOSPITALS HAVEN'T REALLY BEEN USED
COVID-19 IS DEADLIER THAN THE FLU 
COVID-19 IS MORE CONTAGIOUS THAN THE FLU
TESTING IS WIDELY AVAILABLE
VENTILATORS MAY OR MAY NOT HELP
STAYING INDOORS MAY NOT BE SAFER
LOCKDOWNS HAVEN'T PROVEN THEY'RE WORTH THE HAVOC
LOCKDOWN IS WORSE FOR OUR MENTAL HEALTH AND SUICIDE RATES KEEP RISING
CAUSE OF DEATH NUMBERS BY COVID-19 MAY OR MAY NOT BE ACCURATE
FINALLY, WE PINPOINT WAYS TO COMBAT COVID WITH BEST LIFESTYLE PRACTICES AND BOOSTING YOUR IMMUNE SYSTEM
WHAT IS CORONAVIRUS (COVID-19)?
COVID-19 is the disease caused by the new coronavirus that emerged in China in December 2019. "Although health officials are still tracing the exact source, early hypotheses thought it may be linked to a seafood market in Wuhan, China. Some people who visited the market developed viral pneumonia caused by the new coronavirus. A study that came out on Jan. 25, 2020, notes that the individual with the first reported case became ill on Dec. 1, 2019, and had no link to the seafood market. Investigations are ongoing as to how this virus originated and spread" (Sauer, 2020).
*Fun fact, I was in Wuhan Dec. 6th, 2019 and traveled through Thailand and China for almost two weeks. I never got sick.
As described in an article published through John's Hopkins Medicine, coronaviruses are a type of virus, and there are many different kinds, some of which cause disease. A newly identified type has caused a recent outbreak of respiratory illness now called COVID-19 (Sauer, 2020).
https://www.hopkinsmedicine.org/health/conditions-and-diseases/coronavirus
TRANSMISSION
"As of now, researchers know that the new coronavirus is spread through droplets released into the air when an infected person coughs or sneezes. The droplets generally do not travel more than a few feet, and they fall to the ground (or onto surfaces) in a few seconds — this is why social and physical distancing is effective in preventing the spread" (Maragakis, 2020). More on this later…
Regarding how COVID-19 is diagnosed, it may be difficult to diagnose with only a physical examination due to the fact that mild cases of COVID-19 may appear similar to the flu or a bad cold. "A laboratory test can confirm the diagnosis" (Sauer, 2020). Testing is widely available now, more on that to come.
https://www.hopkinsmedicine.org/health/conditions-and-diseases/coronavirus
TREATMENT
"As of now, there is not a specific treatment for the virus" (Sauer 2020).
https://www.hopkinsmedicine.org/health/conditions-and-diseases/coronavirus
There have been lots of talks about hydroxychloroquine based on a small clinical trial in France, but it's now been labeled "not an effective treatment for the coronavirus, based on the available data" (Brennan, 2020). According to Dr. Fauci (as cited in Brennan, 2020), the scientific data is quite evident now about the lack of efficacy.
https://www.politico.com/news/2020/05/27/fauci-hydroxychloroquine-not-effective-against-coronavirus-283980
In a continued search for effective treatments, there has been discussion about how virgin coconut oil may be a solution. Virgin coconut oil is undergoing clinical trials in the Philippines because it contains monolaurin and lauric acid, which "have the physicochemical property of being able to destroy the membrane of lipid-coated viruses" (IFTNEXT, 2020). For further information regarding the antiviral activities of monolaurin and lauric acid (as cited in IFNEXT, 2020), refer to where they were first noted in a 1979 study and later in 1982 [pdf]. "Because the virus that causes COVID-19 (SARS-CoV-2) is a lipid-coated virus, coconut oil seems promising" (IFTNEXT, 2020).
https://www.ift.org/iftnext/2020/april/researchers-think-coconut-oil-may-help-treat-covid-19-patients
Dexamethasone is showing signs of hope in patients who are severely sick with COVID-19. It's a widely available and inexpensive steroid commonly used to treat inflammation.
"In a study of more than 6,000 COVID-19 patients, it reduced deaths by a third in patients on ventilators and by a fifth in patients needing oxygen support" (Healthline 2020).
However, there is more research to be done and it hasn't yet been published in a peer-reviewed journal.
It's important to note that "the drug had no benefit on people with milder illness. The use of steroids has historically been controversial, and while not all COVID-19 patients will benefit from the drug, those who are severely sick and experiencing extreme inflammation may benefit" (Healthline 2020).
https://www.healthline.com/health-news/first-drug-found-to-help-covid-19-patients-according-to-study#What-is-dexamethasone?
Vitamin D may play a role in our continued search for effective treatments as well, and more on that is down below.
The Numbers as of July 25th, 2020
Coronavirus Cases:
16,058,465
Deaths:
644,962
Recovered:
9,819,403
USA
4,276,600
Deaths:
148,950
Recovered:
2,036,752
—https://www.worldometers.info/coronavirus/#countries
WHAT ARE THE SYMPTOMS?
Older adults and people who have severe underlying medical conditions like heart or lung disease or diabetes seem to be at higher risk for developing more serious complications from COVID-19 illness.
Anyone can have mild to severe symptoms.
Symptoms may appear 2-14 days after exposure to the virus:
Fever or chills
Cough
Shortness of breath or difficulty breathing
Fatigue
Muscle or body aches
Headache
New loss of taste or smell
Sore throat
Congestion or runny nose
Nausea or vomiting
Diarrhea
This list does not include all possible symptoms. CDC will continue to update this list as we learn more about COVID-19.
—https://www.cdc.gov/coronavirus/2019-ncov/symptoms-testing/symptoms.html
*Loss of taste and smell is very common among mild cases. "An average loss of close to 80 percent of normal smell function, 69 percent of normal taste function, and 39 percent of normal chemesthetic function from COVID-19" (Kay, 2020).
https://www.scientificamerican.com/article/why-covid-19-makes-people-lose-their-sense-of-smell1/
The loss of taste and smell can lead to over or undereating, as well as other complications. "According to preliminary data from clinicians, about a quarter of recovered COVID-19 patients say they regained their senses of taste and small within two weeks of other symptoms disappearing. But long-term data is needed to determine when those who did not report an improvement in two weeks recovered their ability to taste and smell. It could take months, and some physicians say they may never recover those senses, the Journal reports" (Vaidya 2020). No fear, 3 in 1 Elite can help by providing cranial nerve manipulation that increases neuron stimulus to these specific areas, leading to taste and smell restoration.
https://www.beckershospitalreview.com/public-health/covid-19-patients-may-not-recover-sense-of-taste-smell-after-other-symptoms-end.html
THE LATEST
Now let's address and debunk some common thoughts:
WHO IS AT HIGH- AND LOW-RISK? HOW DO THEY COMPARE TO THE FLU?
Based on mid-range assumptions, it appears that individuals under 25 have a significantly lower risk of dying from COVID-19 vs. the flu, while those over 35 are at significantly greater risk. Those over 75, in particular, are at the greatest risk of dying from COVID-19 (Roy, 2020).
—https://freopp.org/estimating-the-risk-of-death-from-covid-19-vs-influenza-or-pneumonia-by-age-630aea3ae5a9
Update: School-aged children who are infected are at higher risk of Multisystem Inflammatory Syndrome in Children (MIS-C), a rare but severe complication of COVID-19. Infants and children with underlying medical conditions are at increased risk for both flu and COVID-19 (CDC, 2020).
https://www.cdc.gov/flu/symptoms/flu-vs-covid19.htm
This provides reassurance and confirms that those under the age of 25 are at really low-risk of dying from COVID-19. Yes, the issue persists that you can be asymptomatic and pass it onto our elderly. To their point, we should focus on high-risk categories and save those lives. Based on the research gathered thus far, we should progressively open businesses, especially schools, and let the elderly stay home. Overall, I do think scientists needed the time to evaluate the data and make decisions based on that data. However, we have adequate data now, so it's time to move forward.
Two things to note with older populations:
Protein deficiency: These populations typically don't consume enough protein. Protein is the building block of antibodies and people who are protein-deficient are more susceptible to infectious disease. Aim for a minimum of a palm-size of protein at each meal.
The virus can bind to a receptor called ACE2 and people who take NSAIDS (ibuprofen) and drugs for hypertension are at higher risk because these drugs up-regulate ACE2. It's not definitive, but certainly interesting. Most of our elderly are on those medications. Not saying don't take those, but it may play a role in mortality (Fleming, 2020).
—https://www.contagionlive.com/news/covid19-aceis-arbs-and-nsaids
ACTUAL CASE COUNT COULD BE 6–24X HIGHER
A new study based on blood screens that search for antibodies to the virus, which determines whether someone was previously infected shows that the actual case count could be 6–24x higher. In my opinion, this is a good thing because this means that the mortality rates are significantly lower and the recovery rates are significantly higher. The study was based on tests from more than 16,000 people across the 10 sites, but one limitation is that it relies on old data. The San Francisco samples were collected from April 23–27 and the New York tests were from March 23–April 1. Still, the data reflect what CDC Director Robert Redfield recently said — that true case numbers are 10 times higher than confirmed diagnoses (Joseph, 2020).
Actual Covid-19 case count could be 6 to 24 times higher than official estimates, CDC study shows
https://www.statnews.com/2020/07/21/cdc-study-actual-covid-19-cases/embed/#?secret=M6E15lJbh9
THEY CAN'T BE SPREADERS IF THEY HAVE ALREADY RECOVERED FROM IT
"The re-positive patients weren't found to spread any lingering infection" (Business Today, 2020).
—https://m.businesstoday.in/story/recovered-coronavirus-patients-shed-dead-virus-particles-no-risk-of-contagion-south-korean-research/1/404303.html
TOUCHING SURFACES AREN'T AS INFECTIOUS AS WE THOUGHT
It is very important to note that according to the CDC's recently updated guidelines, "COVID-19 is a new disease and we are still learning about how it spreads" (Flores, 2020). Whyte states (as cited in Flores, 2020) that "many people were concerned that by simply touching an object they may get coronavirus, and that's simply not the case. Even when a virus may stay on a surface, it doesn't mean that it's actually infectious."
Most importantly, Whyte continued, "I think this new guideline helps people understand more about what does and doesn't increase risk. It doesn't mean we stop washing hands and disinfecting surfaces, but it does allow us to be practical and realistic as we try to return to a sense of normalcy" (Flores, 2020).
—https://www.usatoday.com/story/news/health/2020/05/20/coronavirus-does-not-spread-easily-surfaces-objects-cdc/5232748002/
The video (as cited in Flores, 2020) shares how long it lasts on different surfaces (some 4 hours, some up to 3 days), but as stated, it's unlikely. So yes, you can stop freaking out about touching every little thing! The heightened stress of that alone affects your immune system and allows you to be more susceptible. Gloves aren't as helpful either, as they are similar to our skin in regard to spreading.
Recent studies from several major universities confirm that your TV remote control is the single dirtiest item in a typical home! Mobile devices have about 25,127 bacteria per square inch. There's no way to dodge all the germs and bacteria. We need regular exposure to microbes and bacteria because if we are not, our immune systems become overactive which can cause us to have an abundance of allergies leading to an autoimmune disease. However, it's probably smart to not touch your face after touching something dirty.
WHAT YOU ARE USING TO DISINFECT MIGHT BE MORE HARMFUL
"As early as 2005, researchers with the Centers for Disease Control and Prevention along with other scientists published an article in The Journal of the American Medical Association implicating disinfectants containing chlorine or quaternary disinfectants with 830 of 2,593 pesticide-related illnesses in US school children. These included eye irritations, skin injuries, and upper respiratory irritation, even triggers for asthma. In a 2019 analysis of the EPA Pesticide Product Labeling System, among other studies, published in the American Journal of Infection Control, even adults who regularly use disinfectants and cleaners in their professional functions saw higher rates of asthma. This echoes a landmark 20-year study published in 2018 that proved using cleaning products containing chlorine bleach and quaternary disinfectants as little as once a week was as damaging to lungs as smoking a pack of cigarettes a day for 20 years! The effects include a serious reduction in lung capacity, permanent lung damage, irritated airways and inflammation, and the aggravation of asthma" (Melaleuca, 2020).
—https://www.melaleucajournal.com/kill-germs-without-putting-your-family-at-risk/
There are better options…
The World's First EPA-Registered Botanical Disinfectant
"First introduced in 2005, this unique, highly effective and safe solution is specifically formulated to kill 99.9% of germs on all hard, nonporous surfaces. But instead of using chemicals with life-altering side effects, this EPA-registered botanical disinfectant is powered by citric acid—like that found in citrus fruit like oranges and lemons—and thyme oil.
The EPA (Environmental Protection Agency) recently published a revised and updated list of disinfectants and cleaners that can be used in the effort to prevent the spread of SARS-CoV-2, or Coronavirus disease 2019 (COVID-19). This list includes Sol‐U‐Guard Botanical® Disinfectant only from Melaleuca (Melaleuca, 2020).
—https://cdnus.melaleuca.com/PDF/ProductStore/Cleaning_Laundry/soluguard-announcement–en-US.pdf
You can find their household cleaners here: https://www.melaleuca.com/ProductStore/content/category?c=54
Or a company called Better Life: https://www.cleanhappens.com/collections/natural-cleaners or on Amazon here
IT DOES NOT TRANSMIT AS EASILY THROUGH THE AIR, AND STAYING INSIDE POSES A HIGHER RISK DUE TO BEING IN A CONFINED SPACE
This is why I've been preaching that it's important to get fresh air, but it is still important to practice social distancing. Key takeaways:
"There's so much dilution that happens outdoors. As long as you're staying at least six feet apart, I think the risk is very low" (Levenson et al., 2020).
"Pandemic life is safer outdoors, in part, because even a light wind will quickly dilute the virus. If a person nearby is sick, the wind will scatter the virus, potentially exposing nearby people but in far smaller quantities, which are less likely to be harmful" (Levenson et al., 2020).
Eugene Chudnovsky, a physicist at Lehman College and the City University of New York's Graduate Center said that "the virus load is important, [and] a single virus will not make anyone sick; it will be immediately destroyed by the immune system. The belief is that one needs a few hundred to a few thousand of SARS-CoV-2 viruses to overwhelm the immune response."
"In one study of more than 7,300 cases in China, just one was connected to outdoor transmission. In that case, a 27-year-old man had a conversation outdoors with a traveler who had just returned from Wuhan" (Levenson et al., 2020).
"The risk is lower outdoors, but it's not zero," said Shan Soe-Lin, a lecturer at the Yale Jackson Institute for Global Affairs. "And I think the risk is higher if you have two people who are stationary next to each other for a long time, like on a beach blanket, rather than people who are walking and passing each other" (Levenson et al., 2020).
https://www.nytimes.com/2020/05/15/us/coronavirus-what-to-do-outside.html
I would like to add vitamin D's (from the sun and food) impact on COVID-19. There is a "strong correlation between vitamin D levels and cytokine storm—a hyperinflammatory condition caused by an overactive immune system—as well as a correlation between vitamin D deficiency and mortality" (Morris, 2020).
"Cytokine storm can severely damage lungs and lead to acute respiratory distress syndrome and death in patients," Daneshkhah said. "This is what seems to kill a majority of COVID-19 patients, not the destruction of the lungs by the virus itself. It is the complications from the misdirected fire from the immune system" (Morris, 2020).
Avoid "excessive doses of vitamin D, which might come with negative side effects…It is hard to say which dose is most beneficial for COVID-19," Backman said. "However, it is clear that vitamin D deficiency is harmful." "This might be another key to helping protect vulnerable populations, such as African-American and elderly patients, who have a prevalence of vitamin D deficiency" (Morris, 2020).
—https://medicalxpress.com/news/2020-05-vitamin-d-role-covid-mortality.html
"Additionally, an Indonesian study examined 780 coronavirus patients and found that a "majority of the COVID-19 cases with insufficient and deficient vitamin D status died." The authors concluded: "When controlling for age, sex, and comorbidity, vitamin D status is strongly associated with COVID-19 mortality" (Horton, 2020).
—https://world.wng.org/2020/05/could_vitamin_d_reduce_severe_covid_19
Vitamin D helps protect us against respiratory tract infections. If you don't live near the equator and/or get 15 mins of daily sun exposure (without sunscreen), consider a liquid supplement with 600-4,000 IU/day.
WEARING MASKS ARE HELPFUL, ESPECIALLY IN CLOSE DISTANCES
This video has been trending on how Dr. Fauci mentions we should NOT wear masks https://www.youtube.com/watch?v=Eaq9JHKq8CI 
This is really misleading. The original air date for this video was March 8th, and we have much more information now.
If you've been following this pandemic, you should know how much this information has changed primarily because the virus is so new and there was/is much data that needs to be collected over time to learn from. This is a pretty well-written article on why recommendations have been so confusing:
—https://www.cnbc.com/2020/05/23/why-scientists-change-their-mind-and-disagree.html 
Key takeaways:
"The changing recommendations during the Covid-19 pandemic on things such as whether to wear face masks has confused the public and caused them to lose faith in science.
But changing your mind based on new evidence is a badge of honor in the scientific community.
The situation is complicated by the fact that pre-print research is often being debated in public on social media, instead of behind closed doors."
As of now, Dr. Fauci recommends wearing masks when in public based on current research in infection with and without masks. "If 80% of a closed population were to don a mask, COVID-19 infection rates would statistically drop to approximately one-twelfth the number of infections—compared to a live-virus population in which no one wore masks" (Duncan, 2020).
Davis Wallace-Wells (@dwallacewells) tweeted: "The day before yesterday, 21 people died of COVID-19 in Japan. In the United States, 2,129 died…total U.S. deaths now at a staggering 76,032 and Japan's fatalities at 577…even adjusting for population, the Japanese death rate is a mere 2% of America's.
Japan has such low death rates even with "no lockdown, still-active subways, and many businesses that have remained open…because of one reason is that nearly everyone there is wearing a mask" (Duncan, 2020).
The masksim simulator modeled "a situation in which 80% of a given population wore a mask. Here, most of the dot-people stay blue (uninfected, but susceptible), with a few going orange (exposed), red (infected), and green (recovered or dead). "This is the goal," De Kai maintained. "For 80 or 90% of the population to be wearing masks." Anything less, he added, doesn't work as well. "If you get down to 30 or 40%, you get almost no [beneficial] effect at all."
https://www.vanityfair.com/news/2020/05/masks-covid-19-infections-would-plummet-new-study-says
That's why masks are recommended by the CDC. It may appear Dr. Fauci doesn't know what he's doing, but there is so much data and scientific studies that need to be done before we can provide very clear answers. Therfore, we all need to continue staying informed with the latest information. Dr. Fauci is doing his absolute best and providing us with the most current information. Current CDC guidelines, who are essentially the experts in this specific situation, advise wearing a mask (CDC, 2020). The cloth mask protects others in case you are infected. The issue is you can be asymptomatic, which is why they're effective. It's just a precaution. Sucks for everybody, but in my opinion, wear it if you're getting close to people. It doesn't hurt!
https://wwwnc.cdc.gov/eid/article/26/8/20-1498_article
Here's Dr. Fauci's latest Q&A
CLOTH VS. SURGICAL MASK
UPDATE: A study published in April in the Annals of Internal Medicine found that a cloth mask offers more protection than a surgical mask for people nearby (Health News Hub, 2020).
Cloth mask: A dual-layered cloth mask is sufficient to protect people in public settings. It's unlikely you'll be infected in public by airborne viral particles. The real threat is touching an infected surface and then putting your hand to your face.
Researchers, using measurement for viral loads, found 2.42 log copies per milliliter on the exterior of surgical masks and 1.85 log copies per milliliter on the exterior of cloth masks of infected patients at two hospitals in Seoul, South Korea (Health News Hub, 2020). They had four infected patients coughed five times into a petri dish wearing no mask, then a surgical mask, then a cotton mask and, finally, one more round without a mask. Without a mask, the patients' viral loads measured 2.56 log copies per milliliter (Health News Hub, 2020).
Notably, most swabs from the inner-mask surface were negative. All swabs from the outer mask surface were positive. That's the science behind recommendations that people refrain from touching mask exteriors (Health News Hub, 2020). Remove a mask without touching the exterior. If cloth, throw it in the washing machine for an old-fashioned cleaning.
Cloth Mask vs. Surgical Mask: The Surprising COVID-19 Winner
https://healthnewshub.org/health-news-hub/top-news/cloth-mask-vs-surgical-mask-vs-n95-how-effective-is-each/embed/#?secret=AJatBBHwWv
FIELD HOSPITALS HAVEN'T REALLY BEEN USED
"As hospitals were overrun by coronavirus patients in other parts of the world, the Army Corps of Engineers mobilized in the U.S., hiring private contractors to build emergency field hospitals around the country. The endeavor cost more than $660 million, according to an NPR analysis of federal spending records. But nearly four months into the pandemic, most of these facilities haven't treated a single patient" (Rose, 2020).
https://www.npr.org/2020/05/07/851712311/u-s-field-hospitals-stand-down-most-without-treating-any-covid-19-patients
This doesn't necessarily mean it was a bad decision; the government didn't know what to expect and responded accordingly. However, it does show how ill-prepared we were for a pandemic and not taking certain information into account to make an informed decision on field hospitals.
At least we did something as hospitals were near capacity and that never would've happened without COVID-19. Well, in 2017-2018 we had a flu epidemic.
"We are pretty much at capacity, and the volume is certainly different from previous flu seasons," says Dr. Alfred Tallia, professor and chair of family medicine at the Robert Wood Johnson Medical Center in New Brunswick, New Jersey. "I've been in practice for 30 years, and it's been a good 15 or 20 years since I've seen a flu-related illness scenario like we've had this year" (MacMillan, 2020).
https://time.com/5107984/hospitals-handling-burden-flu-patients/
I think it's important to bring up what's explained above, but I will say we are familiar with the flu. We know what measures and precautions to take. With Corona, we did not. However, now that we have the latest information, I think we have good ideas about what to do.
COVID-19 IS DEADLIER THAN THE FLU
The latest thoughts on that are "there have been 39 million to 56 million flu illnesses and 24,000 to 62,000 flu deaths in the U.S., although that number is an estimate based on hospitalizations with flu symptoms, not based on actually counting up every person who has died of flu.)…The new coronavirus disease, COVID-19, has caused more than 1.4 million illnesses and 85,000 deaths in the U.S. as of May 14, according to data from Johns Hopkins University." The number of deaths in the US is well over 100,000 now.
"The death rate from seasonal flu is typically around 0.1% in the U.S., according to news reports. Though the death rate for COVID-19 is unclear, almost all credible research suggests it is much higher than that of the seasonal flu" Not to mention it's tough to analyze the data because we've been in lockdown and social distancing, but "among reported COVID-19 cases in the U.S., nearly 6% have died" (Rettner, 2020). That number has since increased closer to 7%.
"Researchers from Columbia University recently estimated that only 1 in 12 cases of COVID-19 in the U.S. are documented" (Rettner, 2020).
—https://www.livescience.com/new-coronavirus-compare-with-flu.html
Here's an excellent visualization on the deaths by COVID-19 compared to various causes including the flu (influenza):
https://public.flourish.studio/visualisation/2562261/
COVID-19 IS MORE CONTAGIOUS THAN THE FLU
"The measure scientists use to determine how easily a virus spreads is known as the "basic reproduction number," or R0 (pronounced R-nought). This is an estimate of the average number of people who catch the virus from a single infected person, Live Science previously reported. The flu has an R0 value of about 1.3, according to The New York Times."
"a study published April 7 in the journal Emerging Infectious Disease used mathematical modeling to calculate an R0 of nearly 6 in China." In a nutshell, it is much more infectious and deadlier than the flu.
—https://www.livescience.com/new-coronavirus-compare-with-flu.html
TESTING IS WIDELY AVAILABLE
Two kinds of tests are available for COVID-19: viral tests and antibody tests.
A viral test tells you if you have a current infection.
An antibody test might tell you if you had a past infection. An antibody test might not show if you have a current infection because it can take 1–3 weeks after infection for your body to make antibodies. Having antibodies to the virus that causes COVID-19 might provide protection from getting infected with the virus again. If it does, we do not know how much protection the antibodies might provide or how long this protection might last.
https://www.cdc.gov/coronavirus/2019-ncov/symptoms-testing/testing.html
Percent error in antibody testing: Tests of the IgG and IgM antibodies at 8 to 14 days after onset of symptoms correctly identified only 70% of people who had COVID-19. However, at 15 and 35 days after symptoms first began, antibody tests accurately detected over 90% of people with COVID-19. "There are insufficient studies to estimate the sensitivity of antibody tests beyond 35 days after the beginning of symptoms. The tests only wrongly diagnosed COVID-19 in 1% to 2% of people without COVID-19" (Cochrane 2020).
Professor Jon Deeks, Professor of Biostatistics and head of the Test Evaluation Research Group at the University of Birmingham, explains "that timing is vital in using these tests. Use them at the wrong time and they don't work" (Cochrane 2020).
https://www.cochrane.org/news/new-cochrane-review-assesses-how-accurate-antibody-tests-are-detecting-covid-19
Initially in New York, not many people were getting tested.
—https://www.nbcnewyork.com/news/local/new-yorkers-need-to-get-tested-cuomo-says-700-statewide-sites-test-for-covid-19/2420689/
I bet people aren't getting tested because they're scared and think that if they go to a site they'll be around sick people.
VENTILATORS MAY OR MAY NOT HELP
We need ventilators to save lives, but 88% of COVID patients on ventilators die.
However, this stat is hard to really pinpoint if ventilators save lives because when people are put on ventilators they're already at a higher risk of dying. Some say patients may die because you're getting complete assistance breathing on a ventilator, which doesn't give your body a chance to naturally breathe on its own. Either way, who's to say 12% wasn't worth saving? "So we can't say if mechanical ventilation had been withheld from these patients there would have been a different survival rate" (Bloomberg, 2020).
https://www.nst.com.my/world/world/2020/04/586861/study-nearly-90-cent-covid-19-patients-ventilators-die
STAYING INDOORS MAY NOT BE SAFER
Staying indoors at this moment and being on lockdown isn't the smartest idea. "Majority Of New Coronavirus Cases In New York Are From People Staying At Home—Not Traveling Or Working"
https://www.forbes.com/sites/lisettevoytko/2020/05/06/majority-of-new-coronavirus-cases-in-new-york-are-from-people-staying-at-home-not-traveling-or-working/
LOCKDOWNS HAVEN'T PROVEN THEY'RE WORTH THE HAVOC
"The U.S. survived the 1968 pandemic without shutting down society, and there isn't much evidence that shutdowns are truly effective this time…the H3N2 virus — less formally, the Hong Kong flu — and it took a significant toll. The Centers for Disease Control and Prevention has estimated that 1 million people died worldwide, 100,000 in the U.S. Conditions in large U.S. cities sound similar to what they're going through now, with overwhelmed hospital workers, millions of people getting sick and the elderly most likely to die…From our current perspective, with shelter-in-place rules in much of the country, the most striking thing about the contemporaneous accounts was the absence of any discussion of lockdowns or even social distancing" (Nocera, 2020).
"Experience has shown that communities faced with epidemics or other adverse events respond best and with the least anxiety when the normal social functioning of the community is least disrupted. Strong political and public health leadership to provide reassurance and to ensure that needed medical care services are provided are critical elements. If either is seen to be less than optimal, a manageable epidemic could move toward catastrophe" (Nocera, 2020).
"As of May 12, the U.S. had 237 deaths per million people. Taiwan, a no-lockdown country, had 0.3 deaths per million. (The country has had a total of seven deaths.)
No-lockdown Sweden has had 347 deaths per million; lockdown Belgium, with a similar population, has had 763 deaths per million. Ethiopia, with a population of 109 million, had no lockdown — and a death rate of 0.04 per million" (Nocera, 2020).
—https://www.bloomberg.com/amp/opinion/articles/2020-05-21/coronavirus-lockdowns-haven-t-proved-they-re-worth-the-havoc?fbclid=IwAR0LKrhrAWs_CkFS4vxOQ7jNxriV6QKLTjiBxjwK8-aNM-3MFwm35T7MLXc
In my opinion, this is enough evidence that we should begin to progressively open businesses back up. However, since we have been in lockdown and people have not been exposed to as many microbes and bacteria, it needs to be progressive to prevent spikes, even spikes in common colds.
LOCKDOWN IS WORSE FOR OUR MENTAL HEALTH AND SUICIDE RATES KEEP RISING
Staying in lockdown is hurting our mental health "Doctors in Northern California say they have seen more deaths from suicide than they've seen from the coronavirus during the pandemic.
"The numbers are unprecedented," Dr. Michael deBoisblanc of John Muir Medical Center in Walnut Creek, California, told ABC 7 News about the increase of deaths by suicide, adding that he's seen a "year's worth of suicides" in the last four weeks alone" (Miller, 2020).
We as humans need interaction, people need people. We need to be social and we need nature for our mental health and well-being. We need purpose and lots of us find that with our careers and jobs; they fulfill us.
"As many as 75,000 Americans could die because of drug or alcohol misuse and suicide as a result of the coronavirus pandemic, according to an analysis conducted by the national public health group Well Being Trust" (Simon, 2020).
https://www.cnn.com/2020/05/08/health/coronavirus-deaths-of-despair/index.html
CAUSE OF DEATH NUMBERS BY COVID-19 MAY OR MAY NOT BE ACCURATE
What constitutes death from COVID-19 was not defined by the CDC until March 24th and some causes of death may have been incorrect. "…man who slipped and fell at home…The primary cause of the man's death was a head injury from a fall at home, but…the virus was listed as a contributing factor to his death."
"Colorado has become the first state to publish two different numbers. One number is derived using a definition mandated by the CDC, which issued guidelines on March 24 specifying that "COVID-19 should be reported on the death certificate for all decedents where the disease caused or is assumed to have caused or contributed to the death" (Fund & Kerpen, 2020).
The second is a narrower category called "deaths due to COVID-19," which is limited to people who actually died of the disease. Counting in this way results in a decline of 23 percent in reported COVID-19 deaths" (Fund & Kerpen, 2020).
—https://www.nationalreview.com/2020/05/coronavirus-crisis-counting-covid-19-death-toll/
Some conspiracists from the Plandemic Movie say doctors are pressed to count causes of deaths from COVID-19 when the death actually occurred from other respiratory illnesses like COPD, which have very similar symptoms like COVID-19. "You don't die WITH an infection, you die FROM an infection."
—https://www.bitchute.com/video/aNjeT1G6iGTh/
However, these debunk the entire video point by point:
https://www.medpagetoday.com/infectiousdisease/covid19/86487
https://www.sciencemag.org/news/2020/05/fact-checking-judy-mikovits-controversial-virologist-attacking-anthony-fauci-viral
However, as mentioned earlier "Researchers from Columbia University recently estimated that only 1 in 12 cases of COVID-19 in the U.S. are documented."
COVID could've been the culprit that pushed patients (with a number of other health issues) to death. With so many other cases that weren't recorded when this first began, it's going to be hard to tell how accurate our numbers are. I believe that they are somewhere in the middle.
BILL MAHER'S TAKE 😂
I think Bill Maher sums it up quite well here. He's been preaching the same thing, as I have, our immune system is built to withstand any and all if your body is equipped with the nutrients and decreased stress loads to fight off illnesses like these. Being stressed out about every little thing can be more detrimental and leave you susceptible.
"Your phone has 10x the bacteria than the toilet which your dog drinks out of and then licks you"
WHAT YOU CAN DO ABOUT IT
So what can you do about it? Bill hits the nail on the head, strengthen your immune system! In my book Fuel Your Performance, I provide all the tools necessary to do just that. 
Our immune systems can fight off any sickness like this one. We just need to provide it with the nutrients it needs to thrive and keep our stress levels low. Now more than ever, we need to make sure we are eating foods that:
Help nourish our body
Are nutrient-dense and
Combat toxins
"There is no single food or diet that has been shown to cure or prevent disease, but malnutrition can impair your ability to fight off illness and infection. By malnutrition, we are referring to a lack of vitamins, minerals, and micro-nutrients" (Fooducate blog post). In my book, we talk about food's powerful medicinal, disease-preventing, and health-enhancing properties. Eating a wide variety of foods each day ensures that we receive the vitamins, minerals, and phytonutrients (supercharged antioxidants) we need to prevent disease. In addition to staying HYDRATED, Here are some highlights: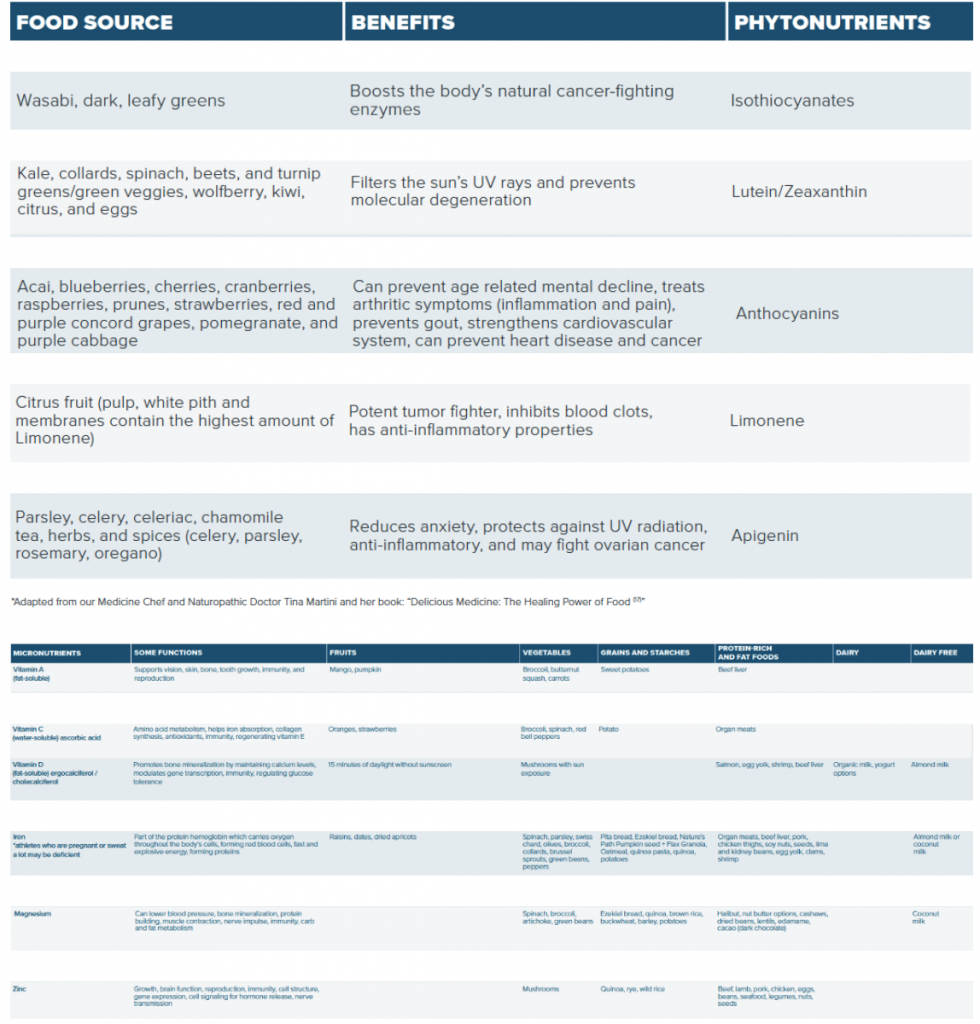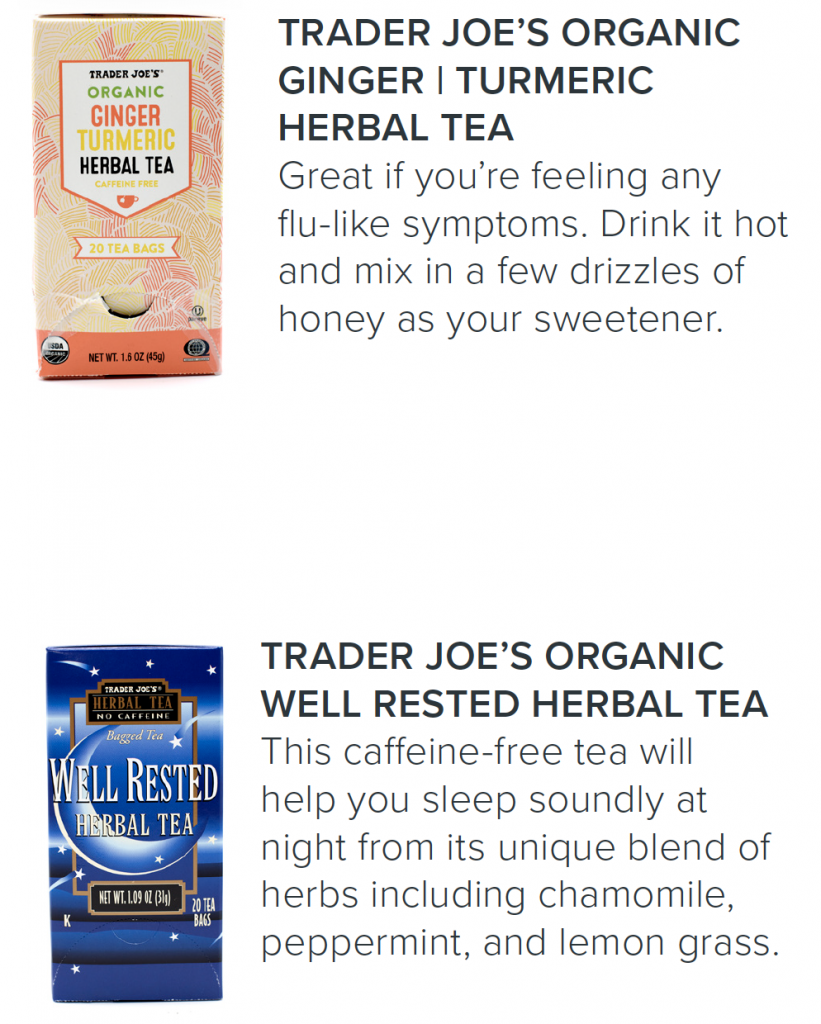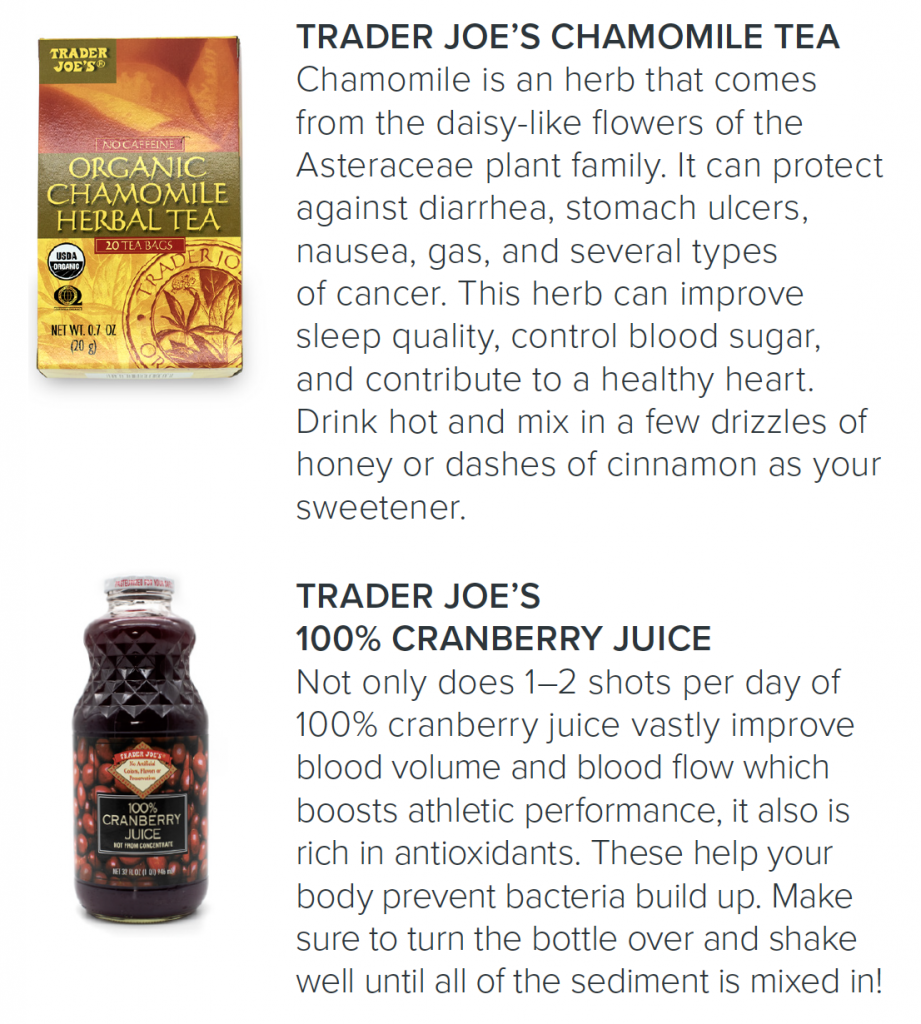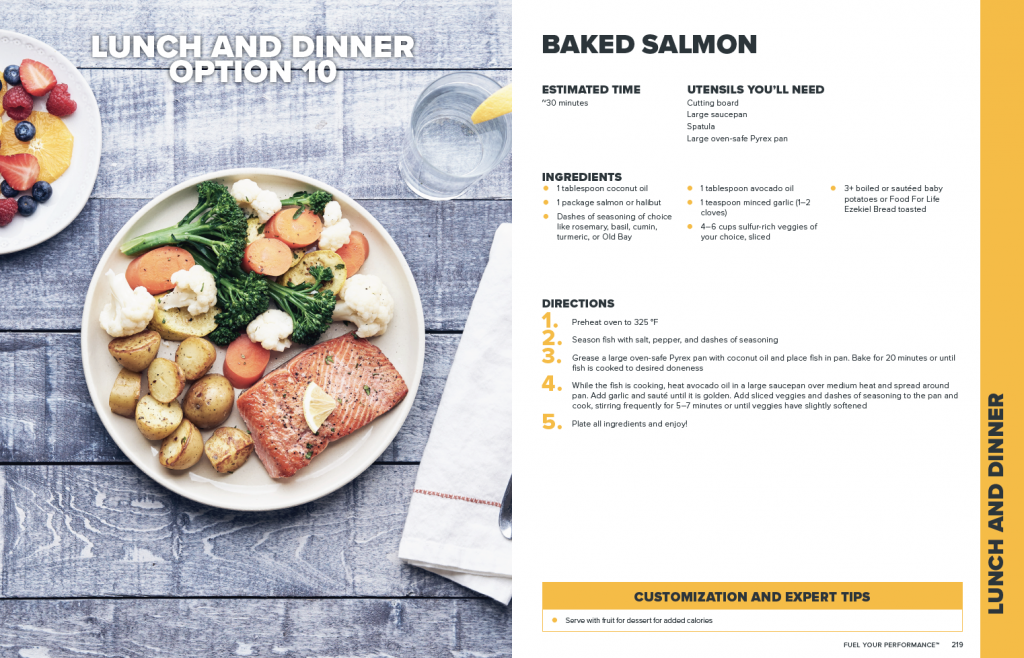 In this new age, we will be moving less, using our eye muscles less, and overall stimulating our brains less. Our brains CRAVE novelty and challenge and now is the time to utilize my drills more than ever. The human nervous system is in constant communication with the immune system, especially the vagus nerve. Vagus nerve is associated with drills with the tongue, respiratory system (especially air hunger when you do exercises without breathing), core, wearing an ab belt, vibration to the ear, swallowing, gargling, etc.—all things I have been doing with my clients. Here are two cool articles you can check out on neuroimmunomodulation:
Fortunately for you, I created an Immune Boosting Neural Warm-Up
IN ADDITION TO THE ABOVE AND NUTRIENT-DENSE FOODS…LOWER YOUR STRESS LEVELS WITH:
A good night's sleep = 7+ hours of QUALITY SLEEP (we have a whole section on this)
The great outdoors and enjoying the fresh air! Aim for 15 minutes of sun exposure without sunscreen
Meditation
Watching the news once a day, no more
Movement and activity when possible to keep yourself feeling well
Breathing drills from the above video
Vibratory Auricular Stimulation – Use of a Z Vibe or other gentle vibration generating device on the concha of the right ear. (2-5 minutes 2/day). Here's a great paper on the topic: https://bioelecmed.biomedcentral.com/articles/10.1186/s42234-019-0020-4
Furthermore, here are some awesome infographics from Precision Nutrition: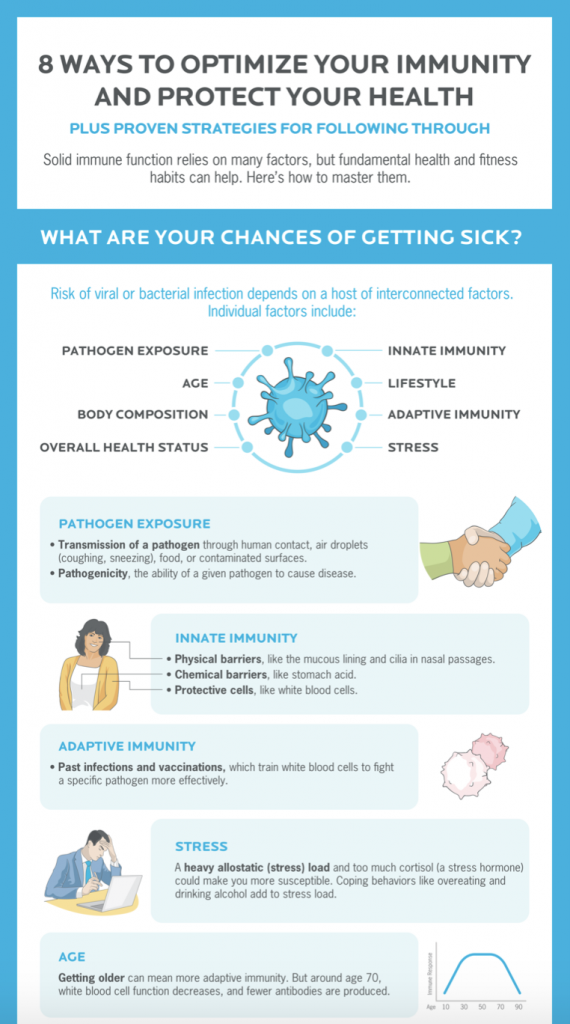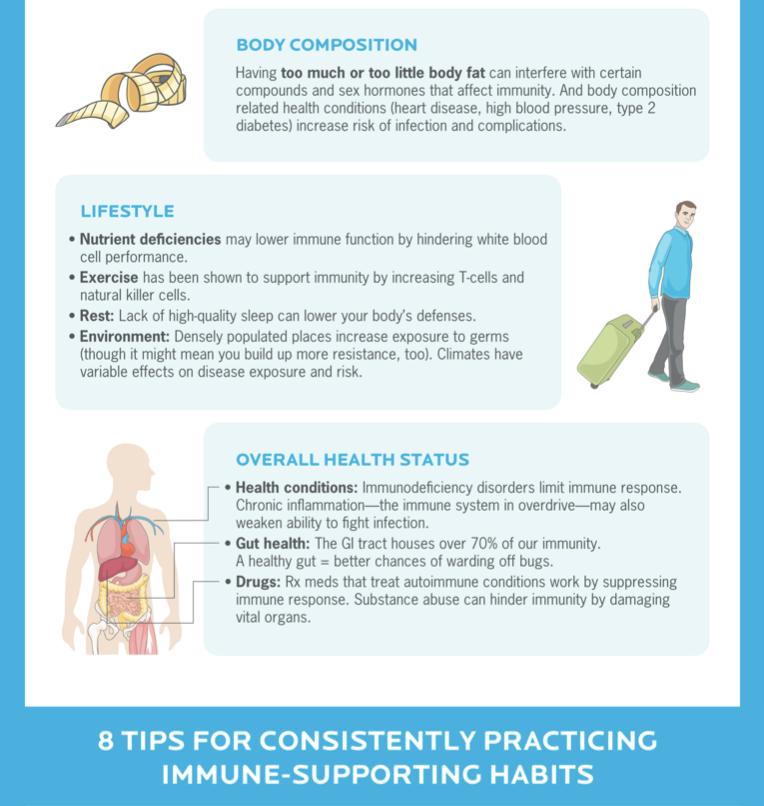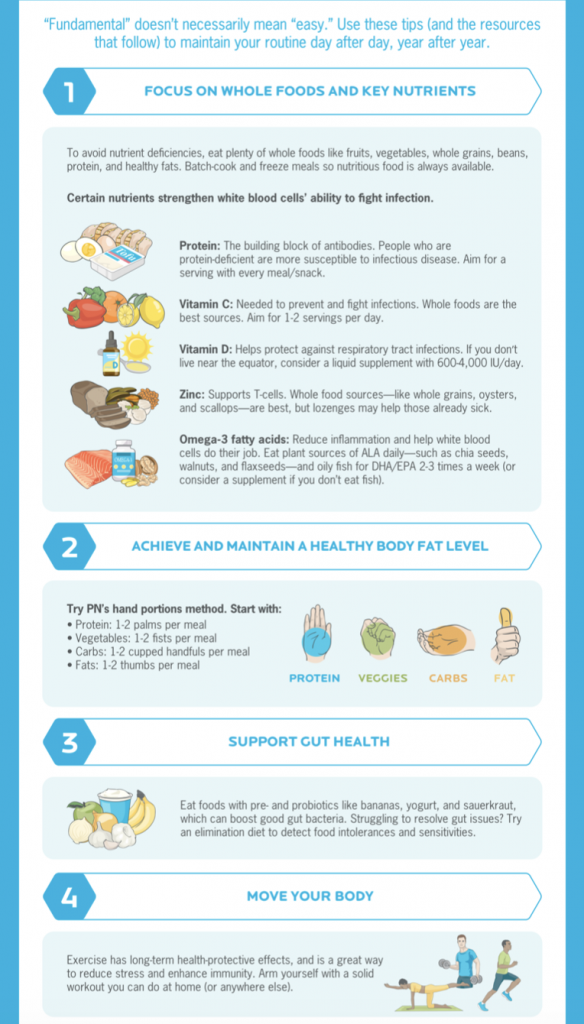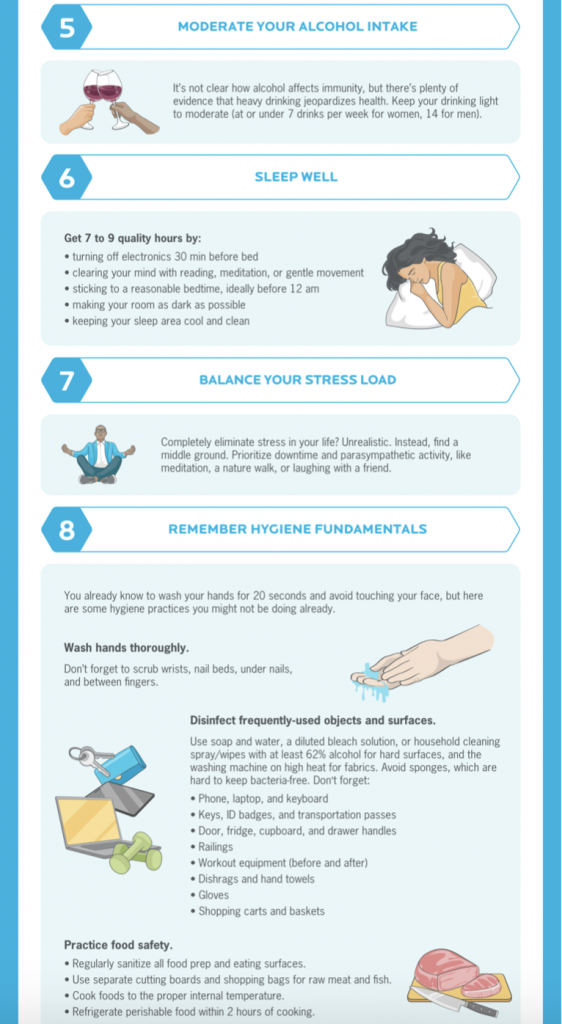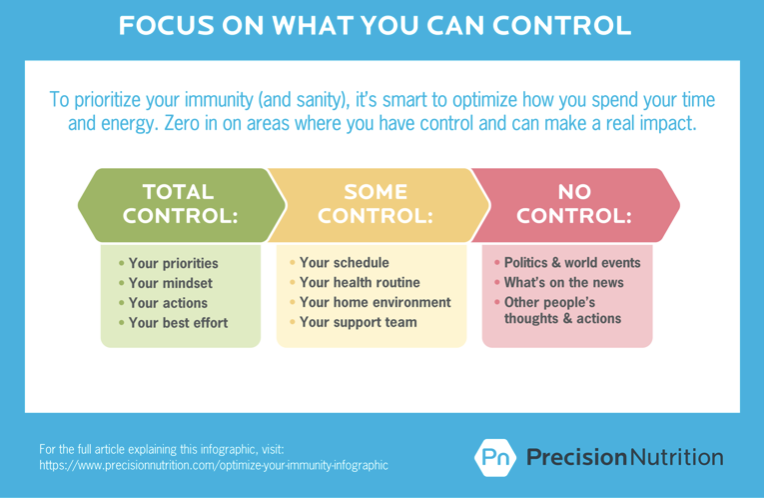 Health is wealth.
Abe Al-Baba
3 in 1 Elite CEO
Fuel Your Performance™ Author