Athlete Spotlight – Mike Lemaire
Share This
---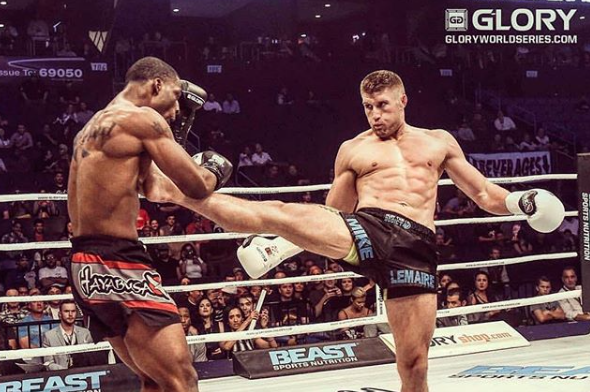 Glory Kickboxing and Muay Thai World Champion, Mike Lemaire makes this edition's athlete's spotlight. Mike didn't earn the title of "The French Rock" on accident. Seven years ago, he uprooted himself from Paris, France to San Diego to train under the best. Since then he holds the title of WCK Cruiserweight Muay Thai World Champion, WBC Cruiserweight Muay Thai National Champion, and has gone 18-4 with 8 career knockouts.
Mike is back and gearing up for Glory 48 in Madison Square Garden this holiday season. This time around, we've honed in on programming. Improving key visual fields he cannot see well to predict leg kicks and punches coming more efficiently. All are improving his speed and reaction time. Furthermore, really taking a 3in1, "Trust the Science" approach with weight cutting and nutrition to improve his energy and metabolic functions during weight cut.
Tune into ESPN3 at 10 p.m. ET / 7 p.m. PT on Friday, Dec. 1. The event will then replay on ESPN2 at 10:30 p.m. ET / 7:30 p.m. PT the following evening, Saturday, Dec 2. to watch Mike bring home victory.