Tinity Watson
PEPPERDINE '22 | U16 USA NATIONAL TEAM
Rehab/Pain Relief
Athletic Performance | Featured
Share This
---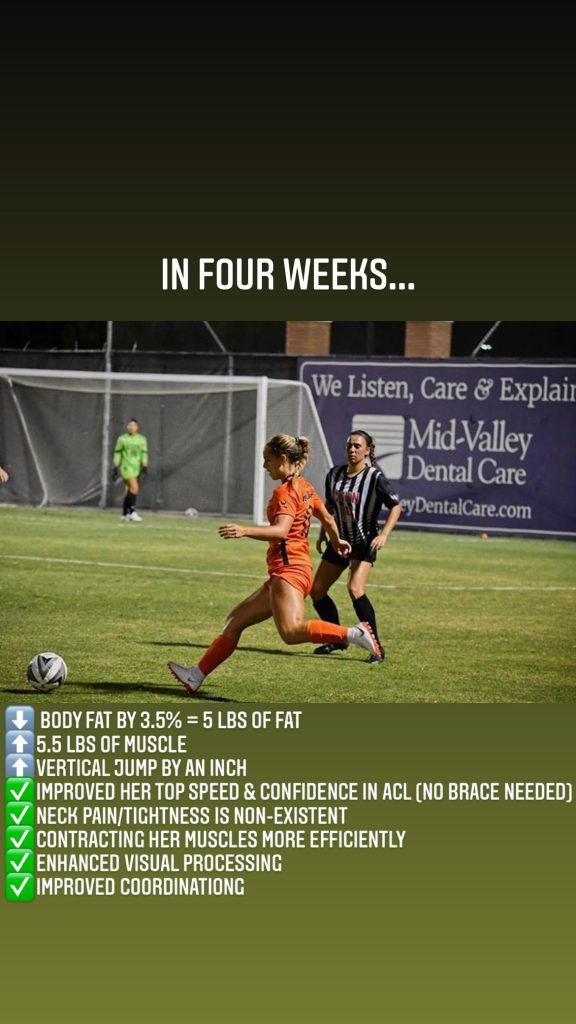 National Team Roster
Full Athletic Scholarship to Pepperdine '22
U14, U15 & U16 National Team Roster
U.S. Soccer Training Invite
ODP Regional Team
ODP State Team
Trinity's soccer goal was to regain confidence in her ACL, improve her top speed and decrease neck pain/tightness. In four weeks we:
Improved her top speed and confidence in ACL (no brace needed)
Neck pain/tightness is non-existent
She can actually flex her calf, hamstring and glute muscles
Reduced her body fat by 3.5% and lost 5 pounds of fat
Gained 5.5 pounds of muscle
Improved her vertical jump by an inch!
Accepted a full scholarship to Pepperdine
Enhanced her visual processing which improves speed
Improved brain coordination/movement on the left!
Neck pain/aches are non-existent
Watch her collegiate career at Pepperdine!