Erika D.
COVID VACCINE INJURY
Concussions/Special Cases
Share This
---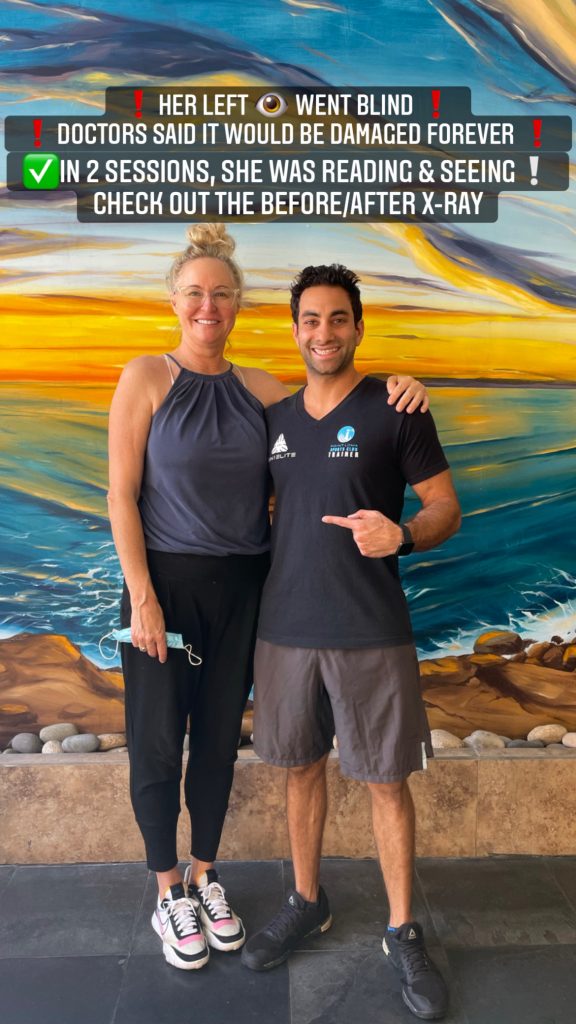 Meet Erika!
👉🏽 She got a blood clot in her left eye and went blind. Every single doctor she saw said that the clot would damage her sight forever. Doctors gave her no hope. Well, by our 2nd session, she was reading and seeing! Fast-forward a few weeks and now she's sleeping better than ever, feeling grounded, more balanced, getting on cars/trains without dizziness, nausea, etc. Miraculously, you can see the phenomenal improvements on her eye!
👉🏽 See below the image comparison of her damaged eye on the left and the image on the right is what it looks like now. There is more light coming into her eye, she's no longer colorblind, and what was total blackness is now shadows.