Charlie Eckstrom
STANFORD '22 | ALL-AMERICAN | CIF STATE CHAMPION
1-ON-1 Training
Athletic Performance | Featured
Share This
---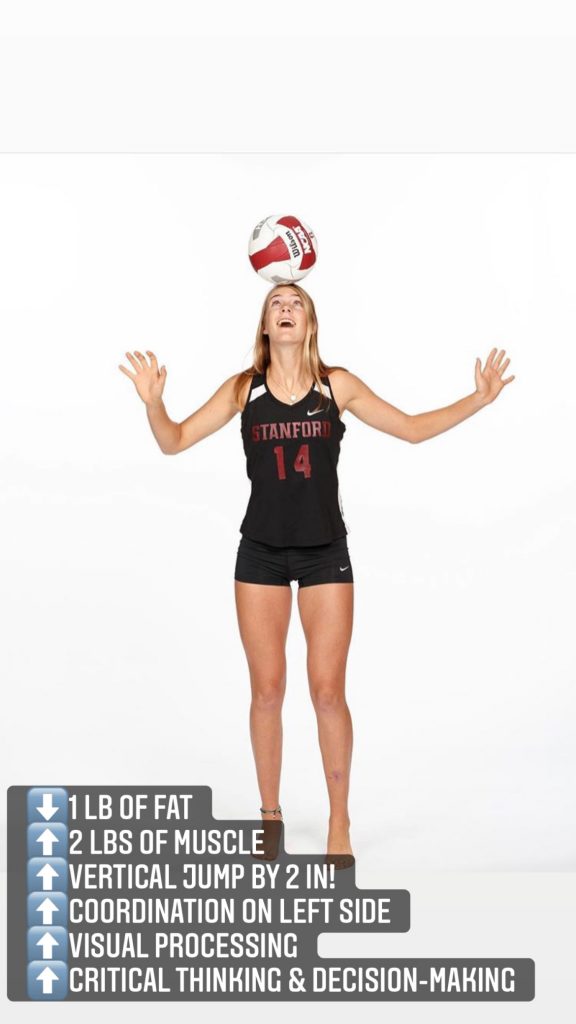 Committed to Stanford '22
1st team All-American
USA Volleyball Player of the Year
CIF State Champion
Charlie came to us to improve her vertical jump and linear speed. In just 4 weeks into our Transform Your Performance program she:
Lost a pound of fat
Gained 2 pounds of muscle
Increased vertical jump by 2 inches!
Improved coordination on left side
Improved near/far visual processing from 60 to 88 letters/min.
Improved coordination from 46 to 53
Dramatically improved stroop test (critical thinking, decision-making) from 24 to 54 and 55 when tired!
Watch out for her as she crushes it at Stanford this fall!