Carey S.
TBI SURVIVOR & RETIRED COP
Concussions/Special Cases
Share This
---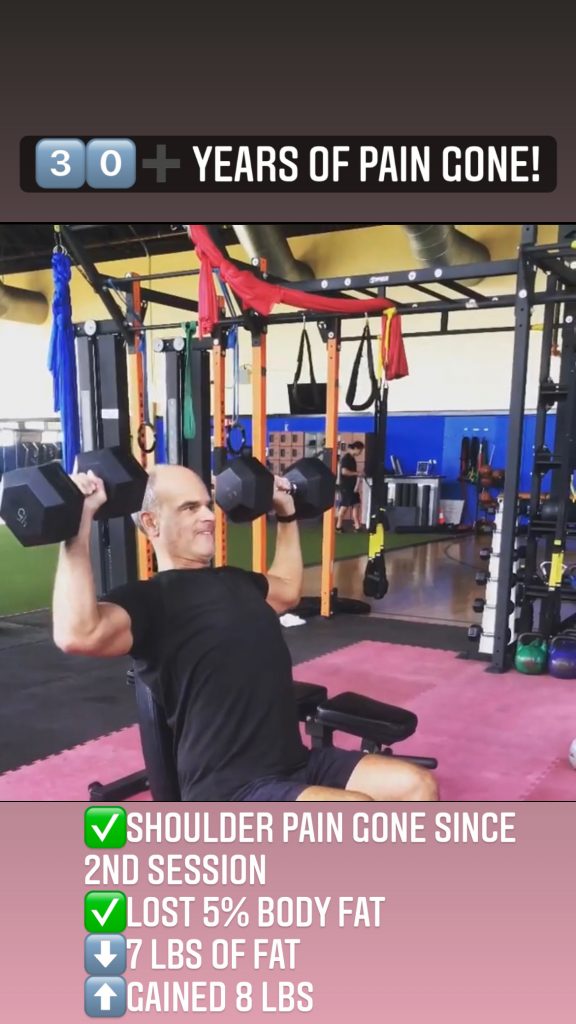 Shoulder Pain for 30+ years Lifts 50 lbs pain-free Carey has had left shoulder pain for 3️⃣0️⃣➕ years and has seen countless physical therapists, chiropractors, and acupuncturists, all providing him with very little relief. I suspect this was because all the specialists may have missed some key info from his health history. He's had a series of car accidents, concussions and a TBI which has thrown his balance (vestibular) system out of whack. We gave him a list of some vestibular drills that improved this system and 💥 my man hasn't had shoulder pain since our SECOND session 👏🏽. We've been training for months now and he's lost 5% body fat, 🔥 7 pounds of fat and gained 8 pounds of 💪🏽. Carey accepted 3️⃣0️⃣➕years of pain and he became used to it, thinking this is just a part of daily life. Cases like this happen ALL the time. Chances are someone's reading this right now with a similar issue. This is why I continue to educate myself and be on the forefront of neuroscience to teach people they don't have to accept pain. There's so many non-invasive ways to heal yourself. We just have to take a step back and look at everything as a whole through a neural lens👓. See what your 🧠 pays attention to the most. Tag someone you know who wants to get to the root cause of their pain and could use permanent relief.