Geoff N.
Retired Attorney
1-ON-1 Training
Share This
---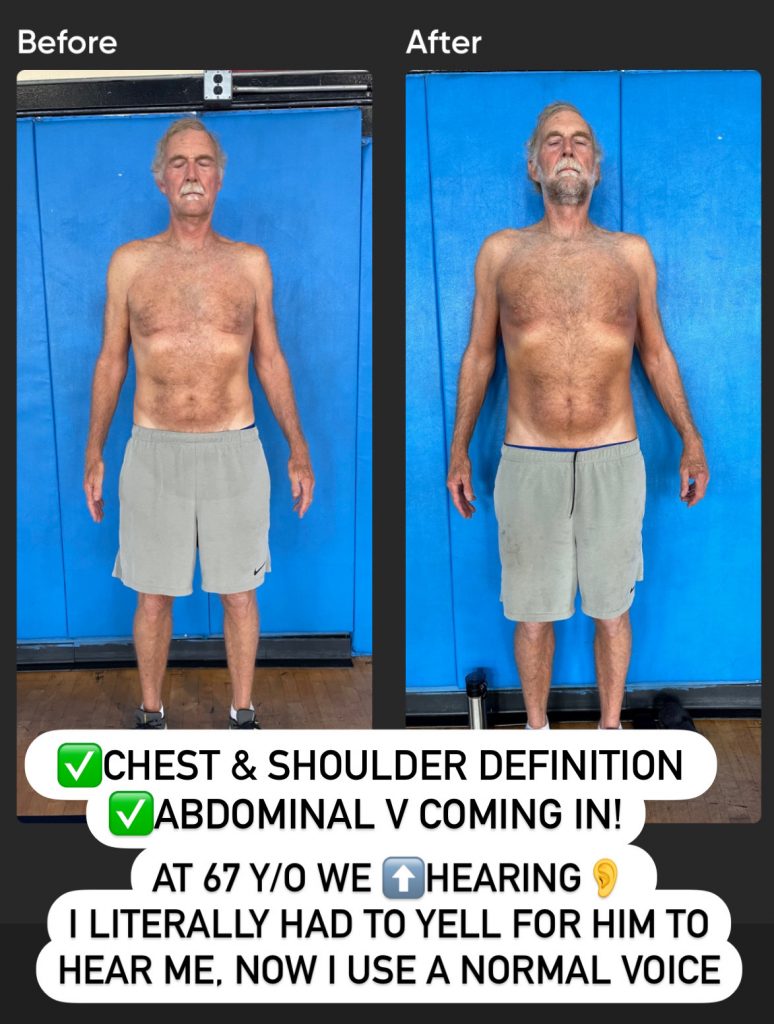 Meet Geoff!
He's been consistent at 67 y/o with weight training, yoga, swimming and recently, tennis! 
Since working with me, he's improved his hearing significantly—I literally had to yell for him to hear me, now I use a normal voice—balance, athletic performance, and coordination. In addition:
⬇️7 lbs
⬇️2% body fat
💪🏽At every exercise
✅Pain-free shoulder
✅Has endurance to do what he wants
Bravo Geoff!