Jack W. 
High School Athlete
Online Fitness App & Concussion / Special Cases
Share This
---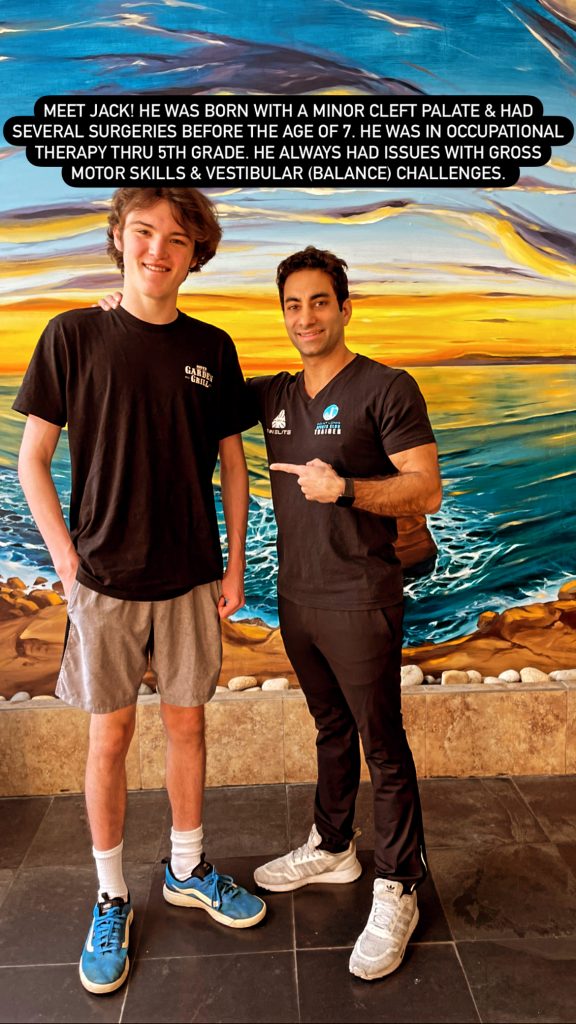 "You don't understand, you're worth every penny. Meeting you was a Godsend. He eats now, which was met with tons of resistance…I want to thank you for what an amazing job you've been doing with Jack. I couldn't be happier he has found you."
Such kind remarks from Jack's Mom. 
He was born with a minor cleft palate and had several surgeries before the age of 7. He was in occupational therapy through 5th grade. He always had issues with gross motor skills and vestibular (balance) challenges.
After training with me he's improved his coordination, strength, posture, and confidence. He's more in touch with his body and has significantly better balance! His eye levels were imbalanced and even that has improved! In addition:
⬆️ 5 lbs (total weight)
⬆️ 3 lbs of muscle 💪🏽
⬇️ 4 % body fat
Good job Jack 👏🏽