ABE AL-BABA, NEURO SPORTS PERFORMANCE SPECIALIST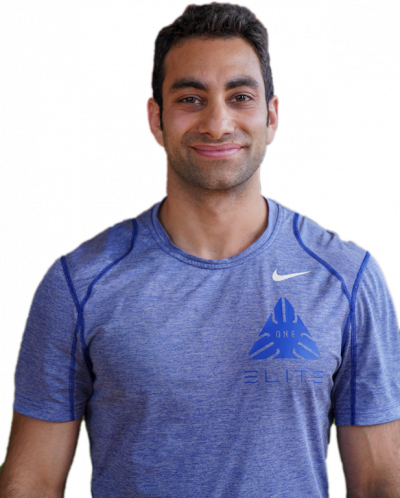 Share This
---
Abe Al-Baba is the author of Fuel Your Performance™ and CEO of 3 in 1 Elite, a sports performance company. His absolute passion is paving the way to a healthy lifestyle through fitness and nutrition. That passion is deeply rooted in competing in sports such as football, wrestling, collegiate lacrosse, kickboxing, and boxing. As one of San Diego's most influential fitness trainers, he has made it his personal mission to help people move better, live better, and perform better. He is committed to customizing techniques for optimal athletic and/or life achievements.
Abe is one of San Diego's Top Trainers by Discover/Pacific SD Magazine, one of SD Voyager Magazine's "Inspiring Stories," and is included by The Marquis Who's Who Publications Board, as one of the nation's "Who's Who in America". Within the past decade, he has really embraced the power of neuroscience. It has given him the ability to rapidly heal pain or enhance athletic performance, and unlock clients' full potential within a few sessions. He has trained some of the world's high-performing athletes including those in the U.S. Olympic Training Center, NFL, NBA, UFC, MLR, and Glory Kickboxing athletes, as well as chronic pain, neurological disorder, and weight-loss clientele.
One overlooked variable that takes many high-performing athletes and individuals to the next level is nutrition! Abe designed his book, Fuel Your Performance™ (FYP), to optimize your performance with three core principles: hydrate, fuel, and recover.
Al-Baba's aim is to provide the brain with the most appropriate input to get amazing output. An individual's lifestyle, injuries, surgeries, and more will affect these inputs and usually produce poor outputs. With a thorough assessment, we explore and confirm the input and integration areas that need specific focus to reach each individual's optimal performance.
Abe is driven to unlock your full potential and achieve goals you never knew you were capable of!
Education
B.S. Kinesiology from the University of North Carolina at Charlotte
● Major in Exercise Science
● Minor in Interdisciplinary Health Studies
Z-Health Neuro Sports Performance Specialist & Practitioner
● Rehab & Neural Re-education (R-Phase), Vision & Vestibular (I-Phase), Sport (S-Phase), Therapy (T-Phase), Structure (9S), Speed (9S), Strength & Suppleness (9S), Stamina (9S), Sustenance & Spirit (9S), Skill & Style (9S)
National Association of Sports Nutrition
● Licensed Primary Sports Nutritionist (LPSN)
● Precision Nutrition Level 1 Certified
American College of Sports Medicine
● Exercise Physiologist Certified (EP-C)
● Health Fitness Specialist (HFS)
American Red Cross
● First Aid/CPR/AED
● Bloodborne Pathogens Training: Preventing Disease Transmission