ABE AL-BABA, NEURO SPORTS PERFORMANCE SPECIALIST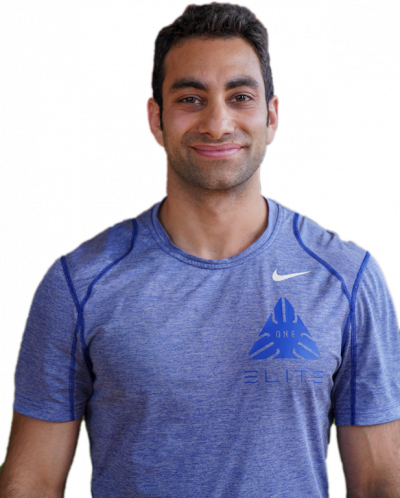 Share This
---
Abe Al-Baba is the author of Fuel Your Performance™ and CEO of 3 in 1 Elite, a sports performance company. His absolute passion is paving the way to a healthy lifestyle through fitness and nutrition. That passion is deeply rooted from competing in sports such as football, wrestling, collegiate lacrosse, kickboxing, and boxing. As one of San Diego's most influential fitness trainers, he has made it his personal mission to help people move better, live better, and perform better—whether that be in sports competition or throughout your everyday life.
Abe is one of San Diego's Top Trainer's by Discover/Pacific SD Magazine, one of SD Voyager Magazine's "Inspiring Stories," and is included by The Marquis Who's Who Publications Board, as one of the nation's "Who's Who in America". Within the past 10 years, he has really embraced the power of neuroscience. With a thorough assessment he unravels specific components that hold you back, ultimately coming up with individualized drills that give your unique brain better input. With this approach, you receive incredible output aka the goals and results you've been searching for!
Al-Baba's methods have helped develop all kinds of populations including USA Olympians, NFL, NBA, MLR, UFC and Glory Kickboxing athletes, as well as chronic pain, neurological disorder, and weight loss clientele. His book, "Fuel Your Performance," helps any and all optimize their performance. Performance could mean strength or speed, or having energy for work and playing with your grandkids; it's whatever matters to you. Nutrition is a key variable often overlooked for reaching the next level; Abe loves using this powerful tool!
Abe is excited to help guide you on your journey and achieve goals you never knew you were capable of!
Education
B.S. Kinesiology from the University of North Carolina at Charlotte
● Major in Exercise Science
● Minor in Interdisciplinary Health Studies
Z-Health Neuro Sports Performance Specialist & Practitioner
● Rehab & Neural Re-education (R-Phase), Vision & Vestibular (I-Phase), Sport (S-Phase), Therapy (T-Phase), Structure (9S), Speed (9S), Strength & Suppleness (9S), Stamina (9S), Sustenance & Spirit (9S), Skill & Style (9S)
National Association of Sports Nutrition
● Licensed Primary Sports Nutritionist (LPSN)
● Precision Nutrition Level 1 Certified
American College of Sports Medicine
● Exercise Physiologist Certified (EP-C)
● Health Fitness Specialist (HFS)
American Red Cross
● First Aid/CPR/AED
● Bloodborne Pathogens Training: Preventing Disease Transmission